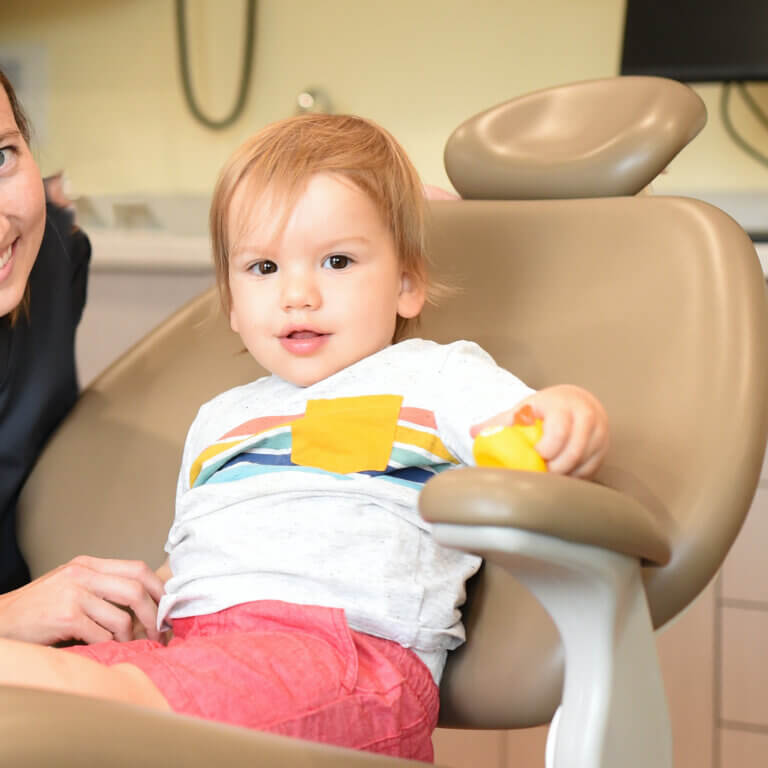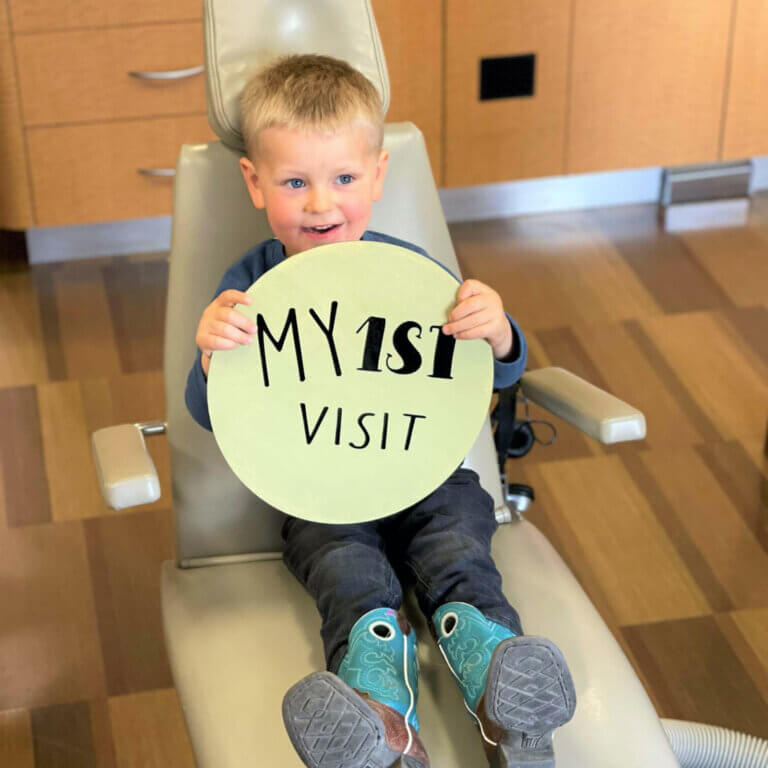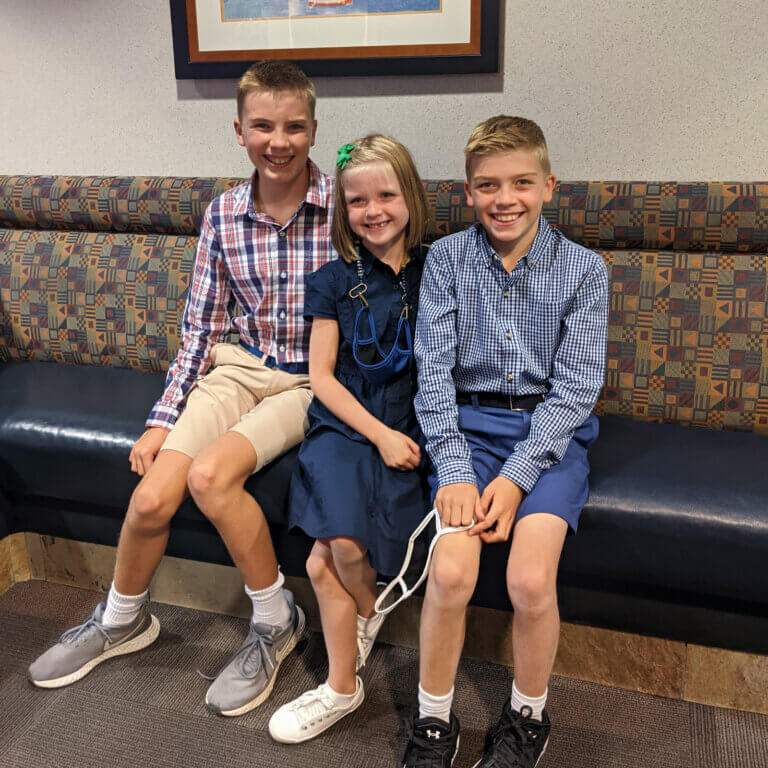 Expect great care at every age
You can expect the highest-quality dental care at every stage of your child's development.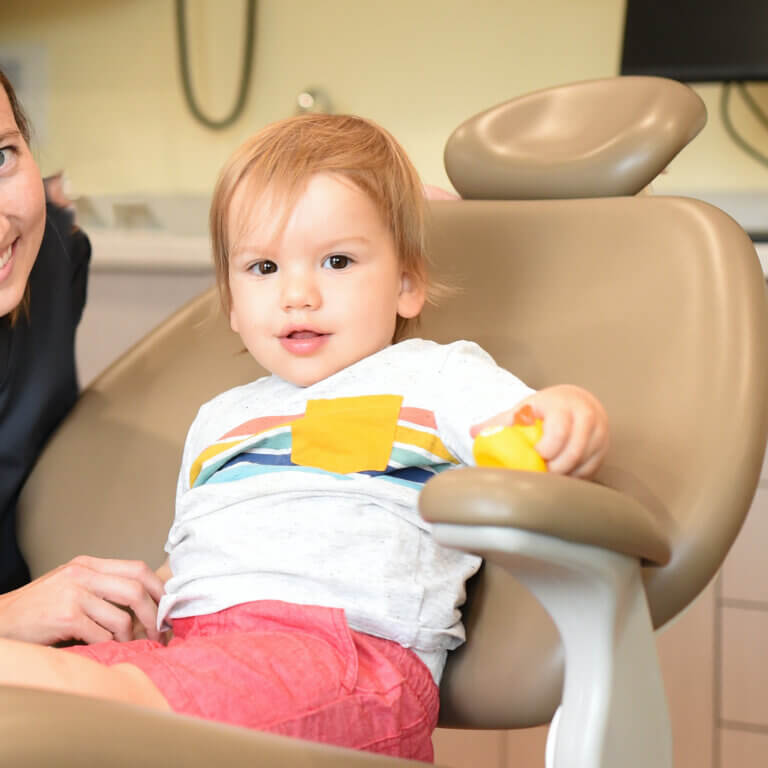 Infant visit (age one)
Let's get that smile started—the American Academy of Pediatric Dentistry and the American Academy of Pediatrics strongly encourage taking your child to the dentist for their first visit by age one. Early prevention of cavities is the primary goal.
During your visit:
What we do
Your first visit will be focused on assessing the development of your infant's mouth and discussing the best ways to protect their growing smile.
How it works
No dentist's chair required! You will sit knee-to-knee with the doctor so your child can comfortably lay back between the two of you in a safe, nurturing environment.
What to expect
It's very common for a child this age to cry in response to something they don't want to do. One of the many benefits of visiting a pediatric dentist is our ability to handle a child's tears with compassion and understanding— even when they can't talk to us yet.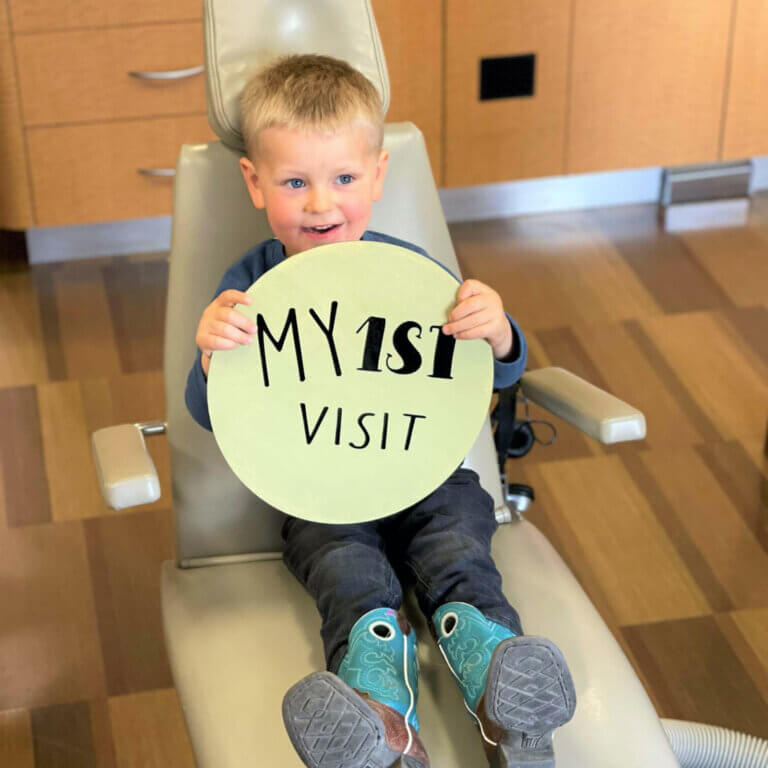 Toddlers and preschoolers
The sooner your child begins getting regular dental check-ups, the healthier their smile will be for the rest of their lives. Early check-ups help prevent cavities and tooth decay, making it easier for them to learn how to speak and chew properly.
During your visit:
What we do
To ensure optimal oral health, we recommend visits at least twice a year for a comprehensive exam of the teeth and gums by one of our pediatric dentists, which may include digital radiographs. Teeth cleanings begin when most of your child's baby teeth have arrived, typically around 3 years of age (but it may be earlier in some cases).
How it works
Can't imagine taking an active toddler to the dentist? Good news: we don't expect them to sit in a dentist's chair. You will sit knee-to-knee with the care provider so your child can comfortably lay back between the two of you in a safe, nurturing environment until they are ready for the dentist's chair.
What to expect
Your pediatric dentist will customize a home hygiene program for your child by providing recommendations and instructions based on your child's individual needs, exam findings, and risk factors.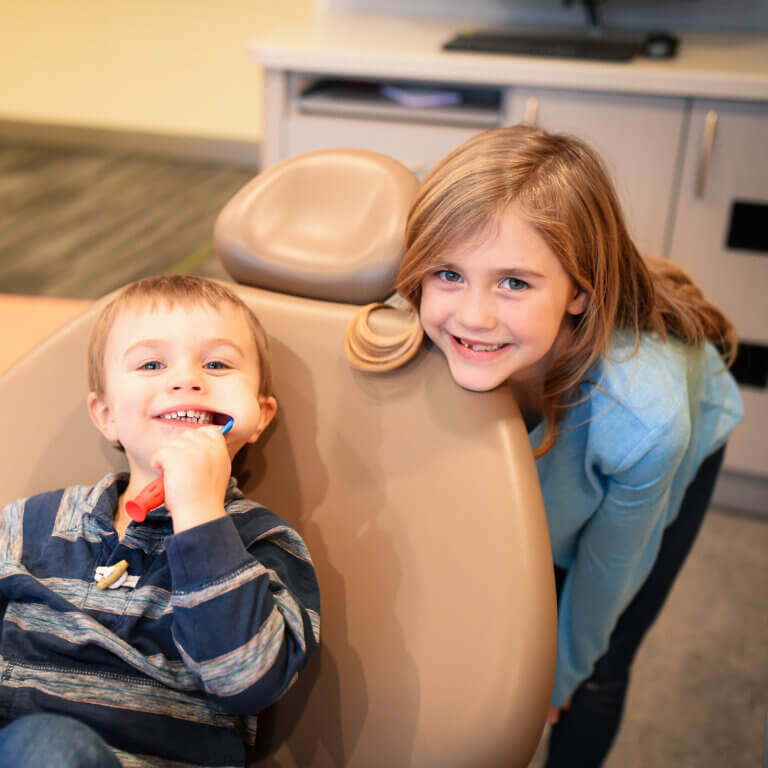 Elementary to young adult
Our warm, welcoming environment is designed to help your child develop a positive attitude toward dentistry that lasts a lifetime. You can count on Southmoor to meet your child's unique needs as they grow, partnering with you every step of the way.
During your visit:
What we do
In addition to cleaning and polishing your child's teeth, your dentist will assess your child's mouth for early signs of cavities, developed cavities, signs of gum disease, dental and oral abnormalities, and developmental patterns during the dental exam.
How it works
We believe that in the right environment, with a close patient-doctor relationship, children respond well to dental treatment. As a parent you are always welcome by your child's side—in fact, we encourage it! We use the "tell-show-do" method, explaining in age-appropriate terms what we will be doing, and showing them the dental instruments before we do the exam or procedure.
What to expect
As your child grows, age-specific dental recommendations will be made to maintain healthy teeth—such as dental sealants on permanent molars. For teens and tweens with braces, patients may need more frequent visits to ensure their teeth are properly cleaned around the appliances.
Setting expectations
As a valuable partner in your child's oral health, there are many things that parents can do to help make your child's dental visits as pleasant as possible. A child's behavior is not always predictable, but our pediatric specialists are trained to manage their fears and concerns, giving them—and you—lots of reasons to smile.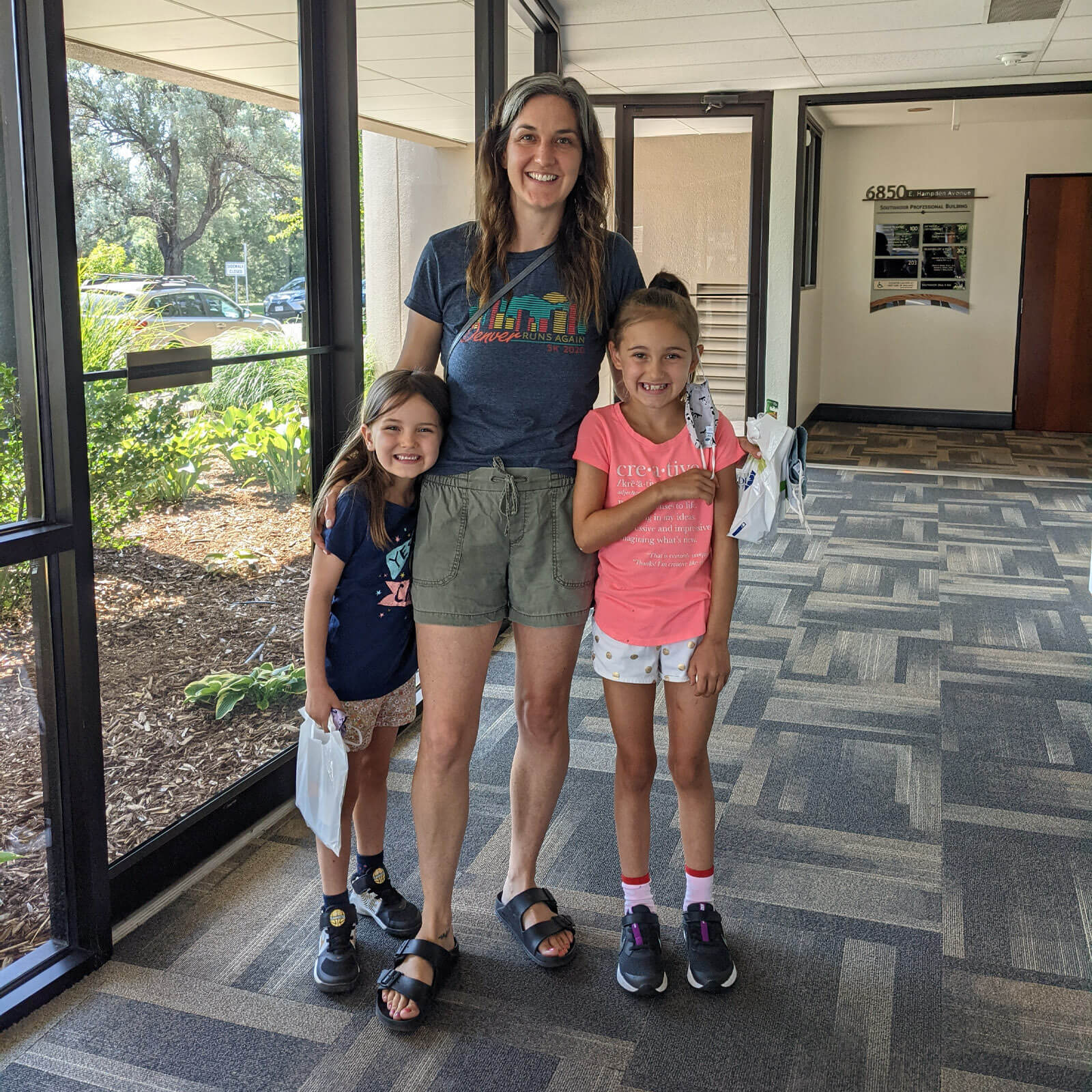 Control your fears
If you have your own fear or anxiety about the dentist, please do not share this with your child. Dentistry has changed a lot over the years, and we'll do everything we can to provide a positive experience. Some extra words of encouragement from you can go a long way!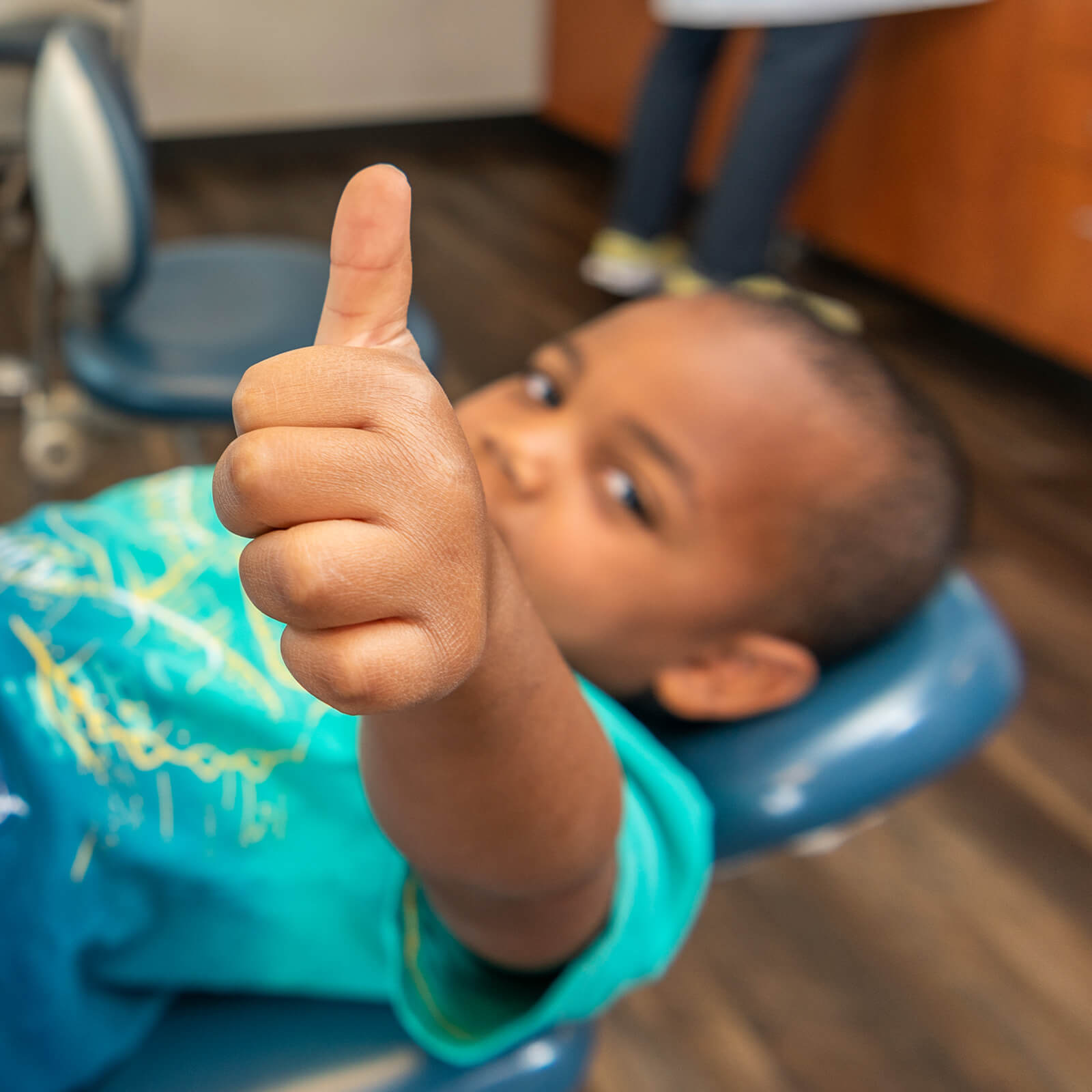 Be positive
Parents can refer to the dentist and their team as "helpful" and even "friends." If you show your child that you trust the dentist and know they will take good care of you, your child will likely feel the same.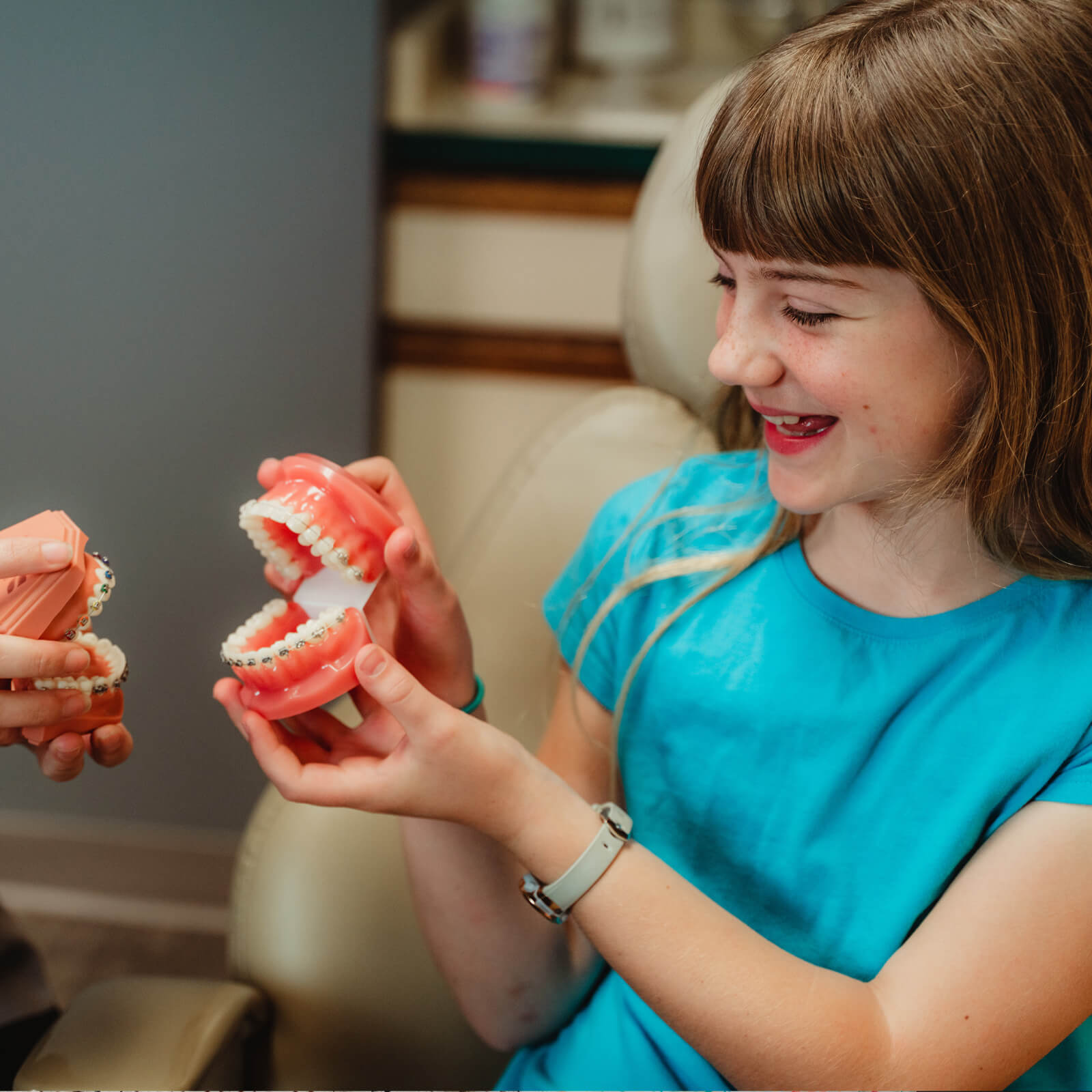 Avoid scary words
Please do not tell your child that visiting the dentist "won't hurt"—the thought of being hurt may have never even entered their mind. Please also avoid words like needle, shots, drill, or anything else that suggests unpleasantness or pain. If your child asks what will happen at an exam, you can help by telling them that we will gently "count" and "take pictures" of their teeth.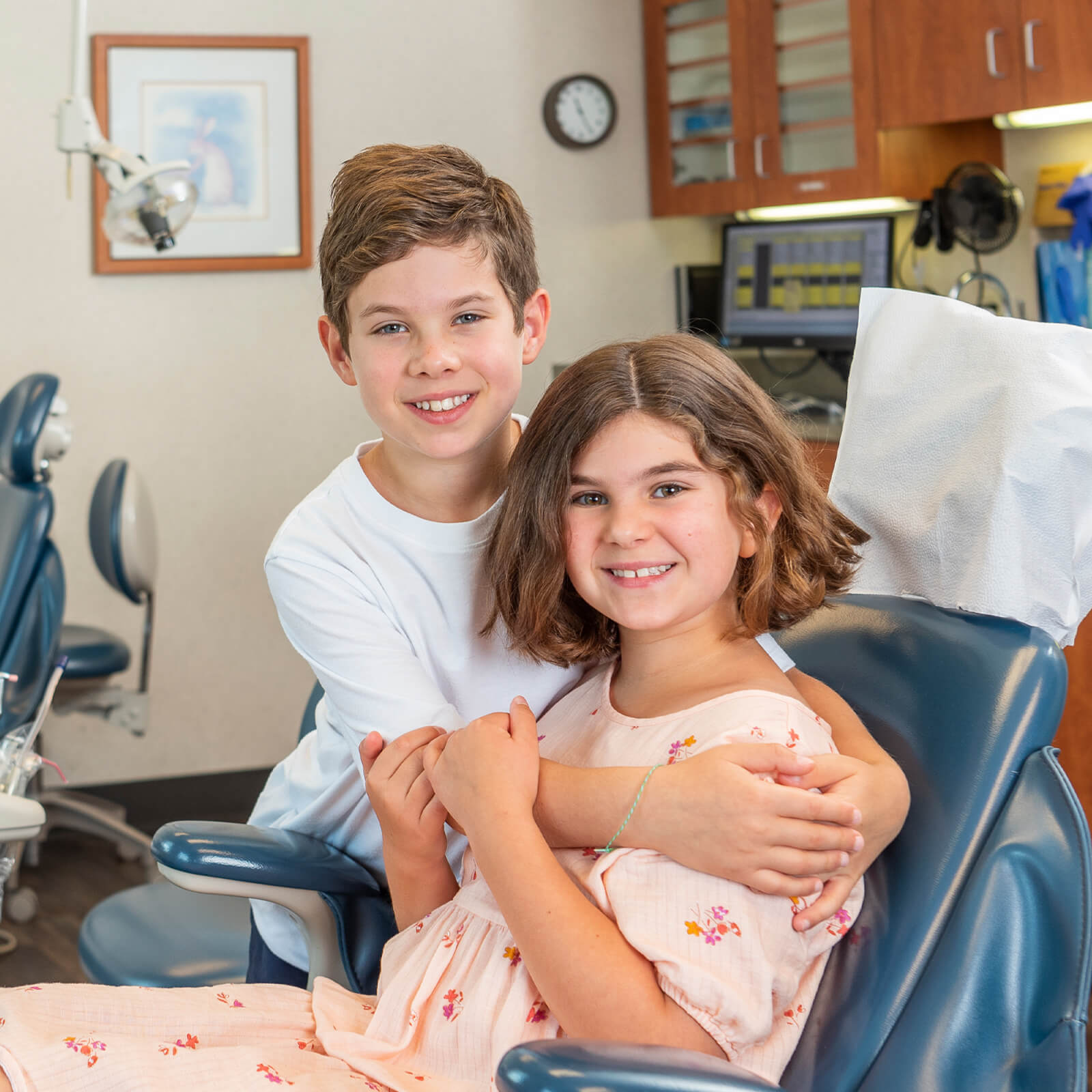 About Southmoor Pediatric Dentistry
As the first pediatric dental practice in Colorado, Southmoor has cared for more children and more parents than any other practice. Our patient-centered approach means that we treat every single patient like family—and we've been doing it for generations. Come experience the Southmoor difference today.
Learn more
Our patients (and their parents) say it best
Noah S.
I appreciate the kindness and patience from all the doctors. We have been thankful our sons are both comfortable and well cared for at Southmoor Pediatric.
Mateo E.
Everyone at Southmoor made us feel so welcome during our first visit. The team also makes sure to explain everything very thoroughly during my son's appointments. You can tell they really care about each patient.
Aiden and Beckett A.
Southmoor Pediatric always has my children's best interests at heart and don't try to "oversell" on anything, ever. My children are always calm and happy during their appointments and enjoy each visit to the dentist.
Ashlyne H.
What I love about Southmoor Pediatric is their truthfulness and integrity in their care.
Jackson, Micah, and Caleb L.
We love how kind the entire dental staff is and the knowledgeable doctors that always provide the best care to our kids. Our kids especially look forward to the treasures after their appointments!